Goodwill Exhibition & Promotion Ltd., Hong Kong
Company Profile
Goodwill Exhibition & Promotion Ltd.(GEP Ltd) is based in H.K. since 1980, the primary business is an official organization for exhibitions in China, H.K. & overseas. With a firm support of Chinese Government Authority concern plus our experience, GEP Ltd have successfully organized different catagory of exhibitions in Beijing, Tianjin, Shanghai, Shenyang, Harbin, Inner Mongolia, Gansu, Shandong, Xinjiang, Shanxi, Hangzhou, Nanjing, Wubei, Yunnan, Anhui, Guizhou, Chongqing, Xian, Chengdu, Fujian, Hainan and Guangzhou for the past 40 years.
The category of exhibitions include: Int'l Medical Exhibition, Int'l Packaging and Printing Equipment Exhibition, Int'l Air-Conditioning & Refrigeration Exhibition, Int'l Construction, Building Materials & Hotel Facilities Exhibition, Int'l Computer, Internet, Multimedia, Networking & Technology Exhibition, Int'l Rubber & Plastic Machinery Show, Int'l Food Processing and Equipment Show, Int'l Security and Fire Equipment Show, Int'l Environmental Equipment & Technology Exhibition, Int'l Office Automation & Systems Exhibition, Int'l Broadcasting and Audio & Visual, Lighting Exhibition, Int'l Leather Equipment Exhibition, Int'l Automobile and Technology Show, Int'l Textile, Clothing and Apparel Equipment Show, Int'l Flooring Exhibition , Int'l Beverage Processing and Packaging Equipment Expo, Int'l Jewelry Show, Int'l Biotechnology and Pharmaceutical Exhibition, Int'l Decorative Building Materials and Machinery Fair, China Int'l Sanitary & Kitchen Equipment Fair, China Int'l Timber & Wooden Products Fair, China Int'l Ceramic Industry and Stone Materials Fair, China Int'l Chemical Building Materials, Plastic & Steel Doors and Windows and Manufacturing Equipments Fair, Int'l Laser & Optoelectronics Technology Exhibition, Surface Engineering & Anti-Corrosion China, China Int'l Aviation and Aerospace Manufacture Technology and Equipment Exposition, China Int'l Exhibition on Quality Control & Testing Equipment & etc.
GEP Ltd and her associates has been worked and cooperated with overseas professional organizations continuously for the past years of the services include:
Promote & recruit exhibitors for overseas exhibitions, seminar, conference in China/H.K./Asian region/Middle East & vice versa.
Organise China trade delegation to overseas market.
Agent for professional magazines, journals and media; Provide booth special design & contraction services; advertising, web design, media, translation & printing services to local & overseas client for China/H.K. market.
Act as a liaison & consultant on trading & joint-venture business for overseas organizations & firms for China & H.K. market.
Travel Services. (Inbound / Outbound).
GEP Ltd - the trading department, all trained staff are seasoned professionals in market studies, research and joint venture arrangements. All the credentials and experience have earned the trust and respect of China's provincial top officials and institutions pioneering the country's modernization programmes.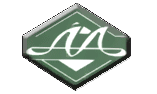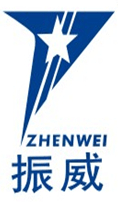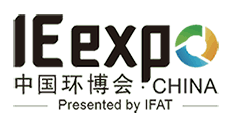 Contact Us
Tel: (852) 2893-4338
Fax: (852) 2893-4339
Email: goodwill@goodwill-exh.com.hk
Website: http://www.goodwill-exh.com.hk